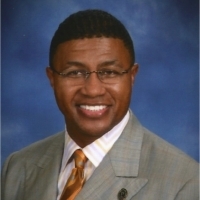 With a Heart of Gratitude...
by Pastor Jackson | September 17, 2017
To My Dear First Baptist Church Family,
I'm eternally grateful for your many thoughts, prayers, cards, and words of encouragement. Thank you for the love and support you have shown my family and I.
I'm making great progress everyday as I undergo rehabilitation at home. I am doing everything the therapists tell me to do, and of course everything my wife, tells me to do (smile). The medical team was amazed that I had no broken bones, head injuries, or paralysis. We know, that it is the grace, favor, and protection of God. I did suffer internal trauma to my lungs, ribs, and sternum. It will take a little while to heal and to regain all of my strength, but the team says I've already surpassed their expectations! The prayers of the righteous are powerful and effective! God is indeed faithful and He is worthy to be praised!
Ministries at FBC have continued to flourish and multiply! Thank you for remaining steadfast in the work of the Lord. FBC, we have more work to do! I look forward to seeing all of you soon.
As the scripture says, "And we know that God causes all things to work together for the good of those who love Him and who are called according to His name" (Romans 8:28).
I thank God for you FBC, and I love each of you!
-Pastor Jackson